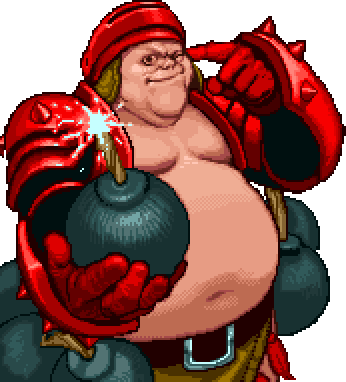 AKA: None
Author: Not Converted
Site: None
Status: Not Converted
Comments: N/A
Added to database by : Blue Monkey
Story: When the people of the volcano province of Blo think of a guy with a good sense of humor, they think of Panchos. When they think of a guy able to learn anything, they think of Panchos. But when Panchos headed out of town last week saying he was off to look for the famed Golden Axe, dressed in bright armor and loaded with large metal balls, nobody knew what to think.
Pancho's father, an inventor, taught him from a young age the skills of this trade. But Panchos wasn't satisfied with his life and longed for adventure. When he heard that the axe had resurfaced, he headed off. Finally, life seemed to be getting exciting.
Ad blocker interference detected!
Wikia is a free-to-use site that makes money from advertising. We have a modified experience for viewers using ad blockers

Wikia is not accessible if you've made further modifications. Remove the custom ad blocker rule(s) and the page will load as expected.