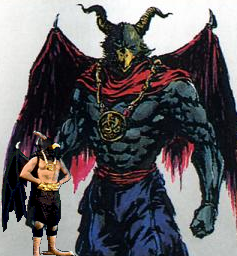 "FROM THIS DAY ON, THOSE WHO GAZE SKYWARD, WILL KNOW THE TRUE MEANING OF FEAR!"
AKA: Skythe (american/european name, mugen release name)
Author: Dxwho
Site: http://mugenguild.com/forumx/index.php?topic=133221.msg1412476#msg1412476
Status: offline
Comments: mostly custom gameplay.
Added to database by: MelvanaInChains
Ad blocker interference detected!
Wikia is a free-to-use site that makes money from advertising. We have a modified experience for viewers using ad blockers

Wikia is not accessible if you've made further modifications. Remove the custom ad blocker rule(s) and the page will load as expected.