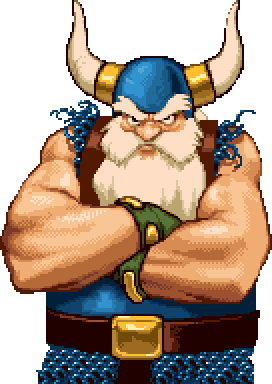 AKA: None
Author: Binho
Site: http://mugenbinho.scruffydragon.com
Status: Online
Comments: N/A
Added to database by : Blue Monkey
Story: Coming from a family of distinguished fighters, Gillius Rockhead's great-grandfather, Gillius Thunderhead, is the legendary axeman who, with the mystical Golden Axe, helped slay Death Adder. It's not easy living in the shadow of such an ancestor, but Gillius too has perfected axe-battling and has become a renowned warrior.
When news of Death Adder's reappearance reached the town of Gilliam, Gillius Rockehead was the first to prepare for war. The people of this town must not suffer again.
Ad blocker interference detected!
Wikia is a free-to-use site that makes money from advertising. We have a modified experience for viewers using ad blockers

Wikia is not accessible if you've made further modifications. Remove the custom ad blocker rule(s) and the page will load as expected.